How to select an Embedded Systems Development Outsourcing Provider?
#embedded systems development, #outsourcing, #benefits, #partner selection
Companies may choose to outsource embedded development services for a variety of reasons. Here are five common reasons:
Cost savings: Outsourcing embedded development can be more cost-effective than hiring and maintaining an in-house team, as it eliminates the need for expenses such as salaries, benefits, and training.
Access to expertise: Outsourcing can provide companies with access to a larger pool of skilled embedded systems professionals with specialized expertise that may not be available in-house.
Increased flexibility: Outsourcing allows companies to scale their embedded development resources up or down as needed, providing greater flexibility to respond to changing business needs.
Improved focus: By outsourcing embedded development, companies can free up internal resources to focus on core business activities and strategic initiatives.
Faster time-to-market: Outsourcing can help companies accelerate the development and delivery of new products and services, enabling them to bring new offerings to market more quickly.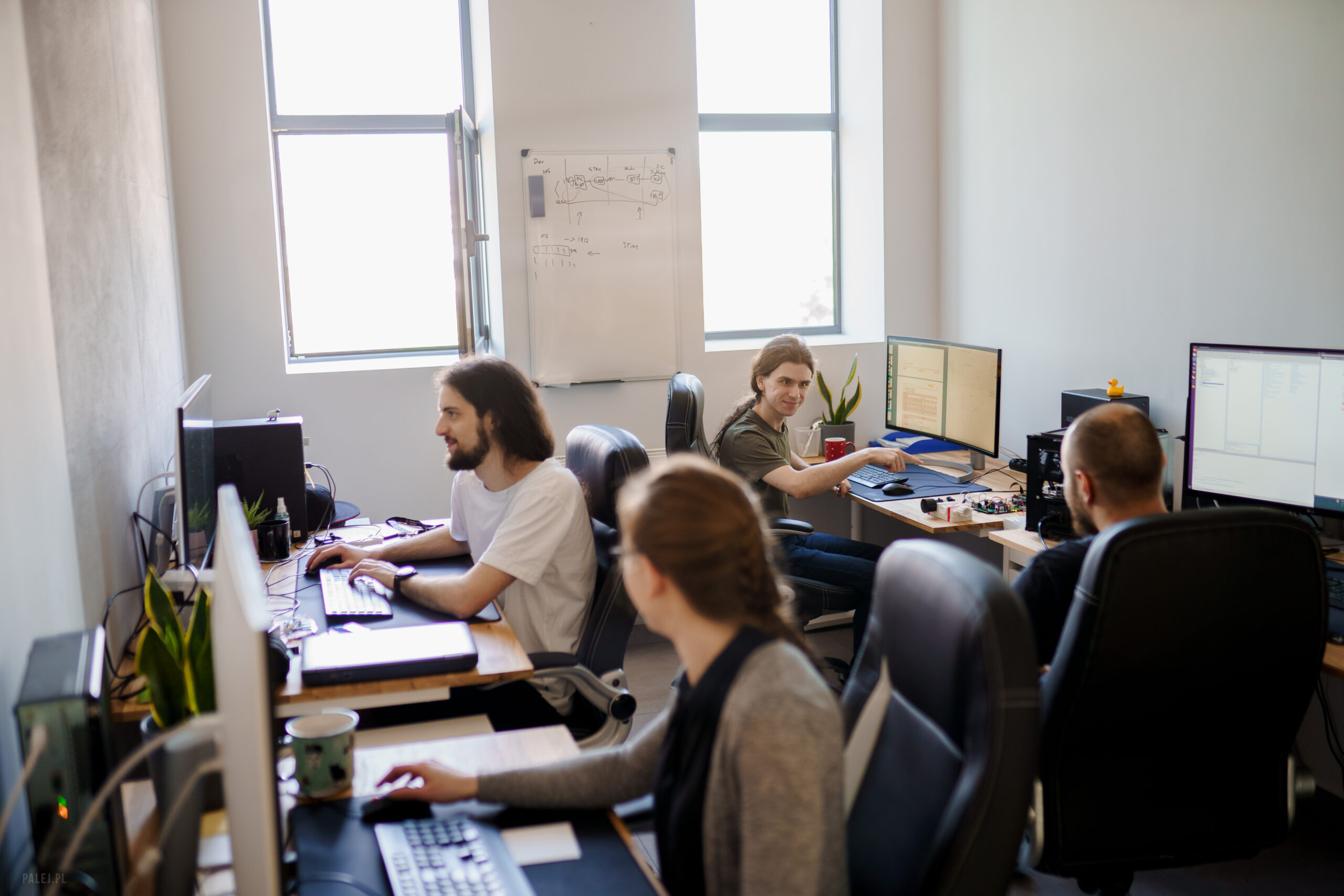 What you need to consider when selecting the right embedded systems development outsourcing partner
When selecting an embedded software development outsourcing company as your partner, it's important to consider several key features to ensure a successful collaboration. In this blog post, we'll discuss some of the most important features to look for when choosing the right embedded development partner.
I. Good Communication
Effective communication is essential for any successful partnership. When selecting an embedded development company, look for a partner that values open and transparent communication. This includes regular updates on project progress, clear and concise documentation, and a willingness to listen to and address your concerns. There is no such thing as "hands-off" projects, so make sure you are ready to appoint a Product Owner on your side.
Observe throughout the communication process how quickly the company responds or whether it delivers what it promised and when.
II. Wide Range of Skills
Embedded development projects often require a diverse set of skills, including firmware development, hardware development, software development, FPGA design, and DSP design. When selecting a partner, look for a company that has a wide range of expertise in these areas. This will ensure that your project is handled by a team with the necessary skills and experience to deliver high-quality results. You will not have to look for other partners. Choose a partner who will be your one-stop shop. The complete information about services should be available on the website.
III. Testing and Quality Assurance
Testing and quality assurance are critical components of any embedded development project. When selecting a partner, look for a company that has a strong focus on testing and quality assurance and has a separate team devoted to QA and testing. This includes rigorous testing processes, thorough documentation, and a commitment to delivering high-quality products that meet your specifications. This could be done by industry know methodologies and tools: testing frameworks together with static and dynamic analyzers that allow to find problems and vulnerabilities long before our work gets deployed.
IV. Prototyping
Prototyping is an important part of the embedded development process. It allows you to test and refine your ideas before committing to full-scale production. When selecting a partner, look for a company that has experience with prototyping and can help you quickly and efficiently create and test prototypes of your product. If not equipped with a small production line they should be in close contact with an EMS company.
V. Portfolio and References
If you look at the potential project portfolio of embedded development companies, you will know what kind of projects they can deliver. It's not so much the number of projects as important as their level of difficulty, application domain (if it correlates with your domain), and areas of responsibility such as hardware design, software or firmware development, algorithms, or R&D.
It is worth taking a look at the references, because they should tell you what the company is good at and how it is perceived by clients. However, during the first or second contact, managers should be asked how the company best deals with difficulties based on recent examples.
VI. IP Transfer and Handing Over Deliverables
Make sure that the outsourcing partner you select will provide all source material at the end of the development process or when milestones are covered. The deliverables should be handed over in a way that will allow you to continue development, reproduce the device from the blue-prints and create software binaries based on the source code. The deliverables should be documented including the test results that have been performed.
From the legal point of view, as a Client, you should receive all the rights to the IP that has been generated. The development partner should transfer all proprietary copyrights and subsidiary rights to the work that has been performed so you can use them in any field of use.
VII. Agile Project Management
Agile project management is an approach to software development that emphasizes flexibility and collaboration. When selecting an embedded development partner, look for a company that uses agile project management methodologies. This will ensure that your project is managed in a flexible and responsive manner, with regular opportunities for feedback and iteration. This will reduce the risk of disappointment and unpredictable cost.
In conclusion, when selecting an embedded development partner, it's important to consider features such as good communication, a wide range of skills, testing and quality assurance, prototyping and a well defined project management methodology. By choosing a partner with these key features, you can ensure a successful collaboration and high-quality results for your embedded development project.