A tool and a toy – 3D printer @ Embevity
#3d printer, #fast prototyping, #mechanical design
3D printers are everywhere and are popular both in design houses and in our homes. We bought one at Embevity when we felt it would build our service advantage. At the moment, we can quickly create mechanical components for our customers, including PCBA prototypes.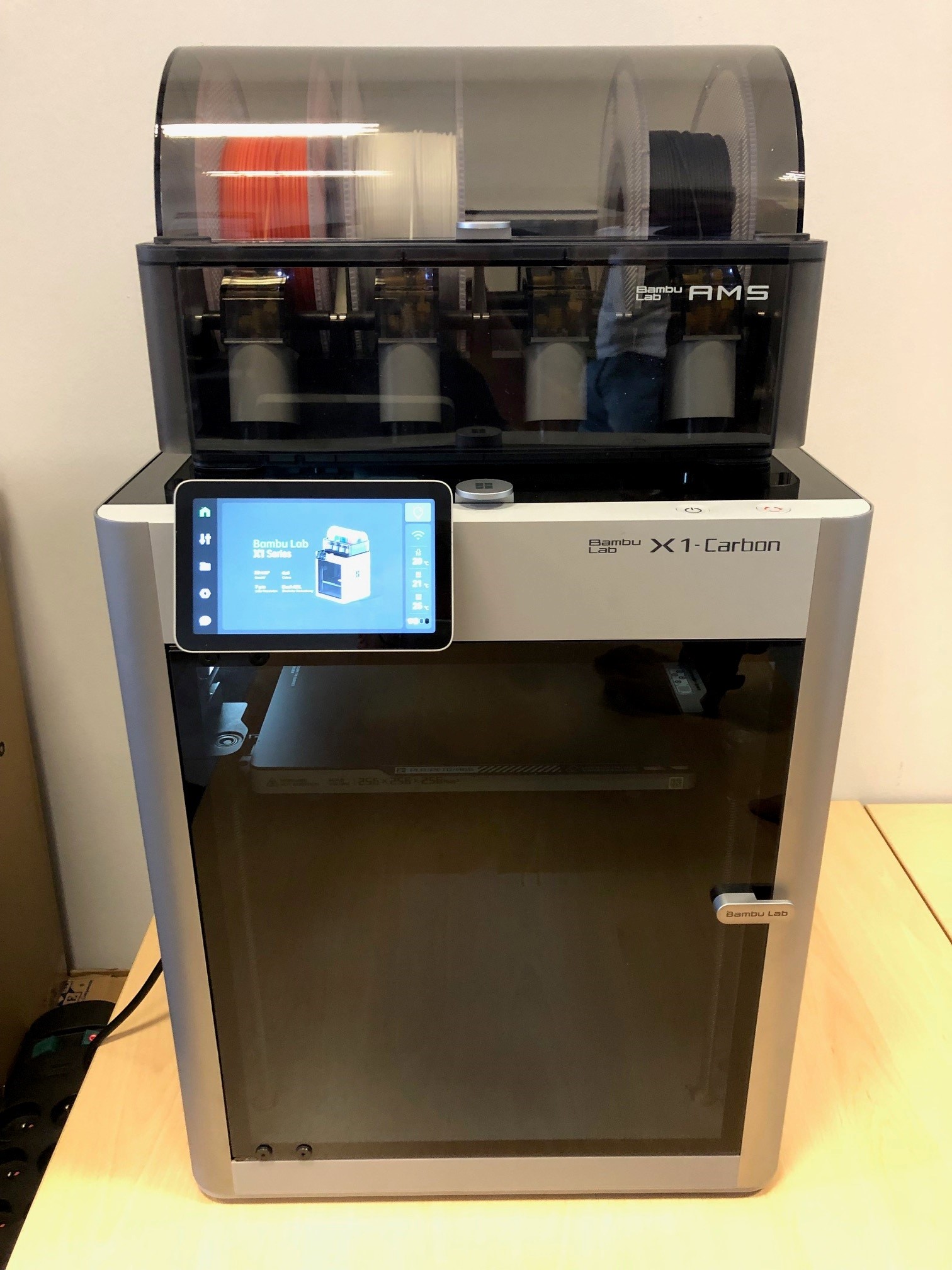 Why did we choose the Bambu Lab X1 from all available printers?
Bambu Lab X1 is equipped with an Automatic Material System that allows us to print in many colors and materials.
Thanks to the closed printing chamber and advanced temperature control, the printer handles most types of materials, such as:
PLA, ABS, ASA, PET, PETG, TPU, PA, PC, carbon/glass reinforced polymer. This allows us to create prototypes tailored to the customer's needs.
The printer is designed for extremely fast printing. It reaches a speed of up to 500 mm/s. The working area is 256 x 256 x 256 mm, which allows for simultaneous printing of entire devices. Thanks to this, we can create prototypes even faster!
The printer is equipped with an AI-based print control engine that oversees the entire printing process.
We started with some well-known benchmarks. See for yourself:
It is incredibly fast and accurate. Usability and quality is very high. Time will tell about its durability.